TreeSong's Nature Book Group meets once a month on the third Wednesday from 6:00 to 8:00 p.m. Our focus will be nature-inspired books that the group chooses. If you are interested in joining us, please Contact us.
The book group is full.
Let us know if you'd like to be added to the waiting list.
Current Read
Gathering Moss
Robin Wall Kimmerer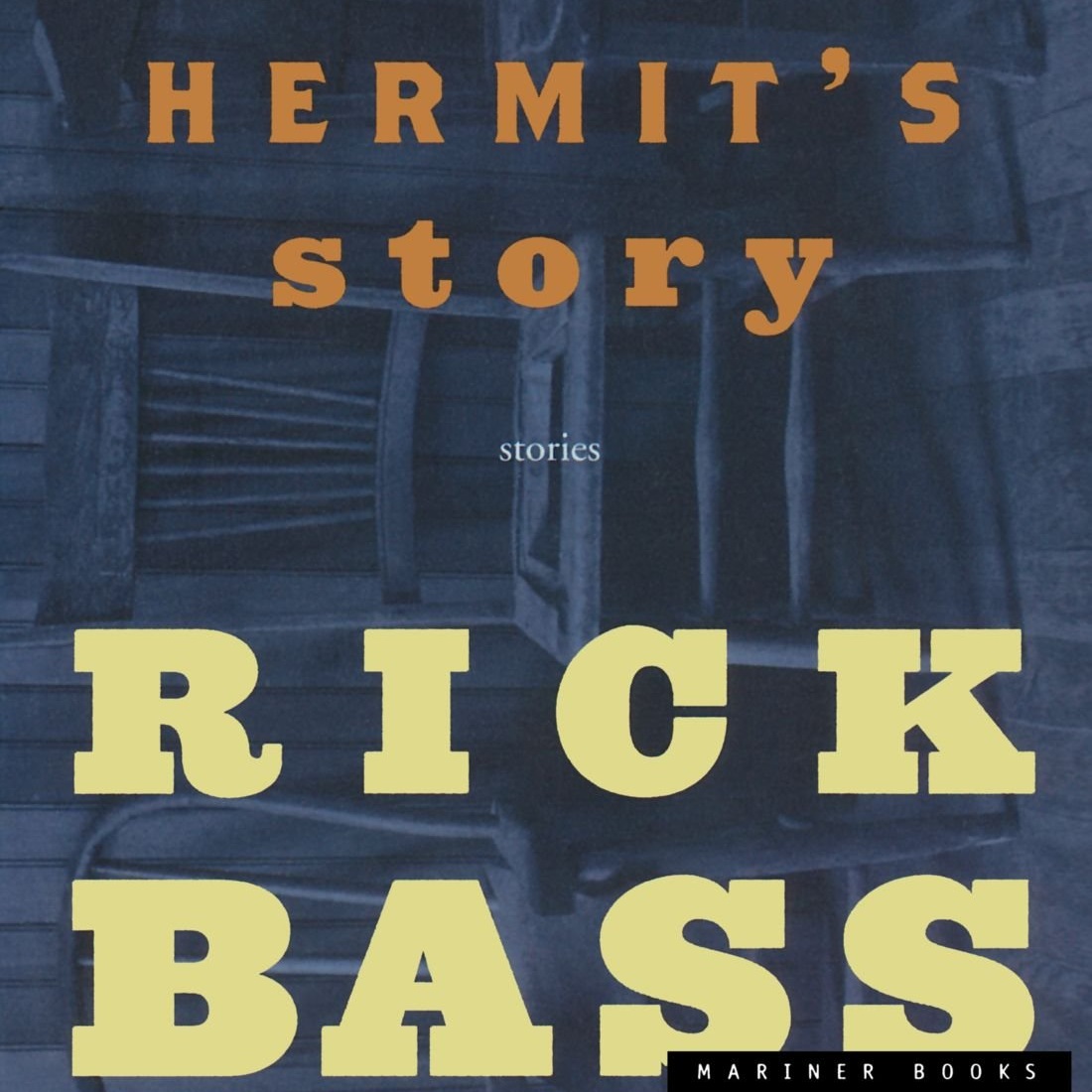 Hermit's Story
by Rick Bass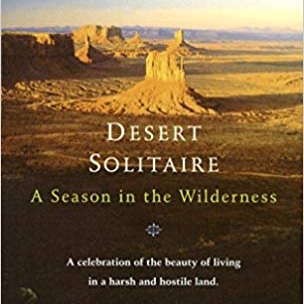 Desert Solitaire
by Edward Abbey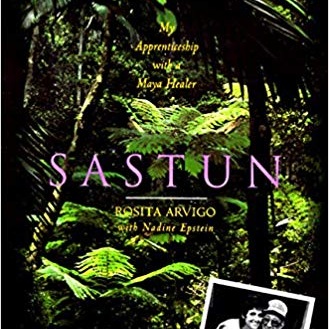 The Overstory
by Richard Powers
In his twelfth novel, National Book Award winner Richard Powers delivers a sweeping, impassioned novel of activism and resistance that is also a stunning evocation of—and paean to—the natural world. From the roots to the crown and back to the seeds, The Overstory unfolds in concentric rings of interlocking fables that range from antebellum New York to the late twentieth-century Timber Wars of the Pacific Northwest and beyond, exploring the essential conflict on this planet: the one taking place between humans and nonhumans. There is a world alongside ours—vast, slow, interconnected, resourceful, magnificently inventive, and almost invisible to us. This is the story of a handful of people who learn how to see that world and who are drawn up into its unfolding catastrophe.
The Overstory is a book for all readers who despair of humanity's self-imposed separation from the rest of creation and who hope for the transformative, regenerating possibility of a homecoming. If the trees of this earth could speak, what would they tell us? "Listen. There's something you need to hear."
The River Why
by David Duncan
This captivating and exuberant tale is told by Gus Orviston, an irreverent young fly fisherman and one of the most appealing heroes in contemporary American fiction. Leaving behind a madcap, fishing-obsessed family, Gus decides to strike out on his own, taking refuge in a secluded cabin on a remote riverbank to pursue his own fly-fishing passion with unrelenting zeal. But instead of finding fishing bliss, Gus becomes increasingly troubled by the degradation of the natural world around him and by the spiritual barrenness of his own life. His desolation drives him on a reluctant quest for self-discovery and meaning, ultimately fruitful beyond his wildest dreams.
Here, then, is a funny, sensitive, unforgettable story about the relationships among men, women, the environment, and the human soul.
Following Atticus
by Tom Ryan
Following Atticus is an unforgettable true saga of adventure, friendship, and the unlikeliest of family, as one remarkable animal opens the eyes and heart of a tough-as-nails newspaperman to the world's beauty and its possibilities.
After a close friend died of cancer, middle-aged, overweight, acrophobic newspaperman Tom Ryan decided to pay tribute to her in a most unorthodox manner. Ryan and his friend, miniature schnauzer Atticus M. Finch, would attempt to climb all forty-eight of New Hampshire's four-thousand-foot peaks twice in one winter while raising money for charity. At the heart of the amazing journey was the extraordinary relationship they shared, one that blurred the line between man and dog.
Lab Girl
by Hope Jahren
In Lab Girl, Acclaimed scientist Hope Jahren has built three laboratories in which she's studied trees, flowers, seeds, and soil. Her first book is a revelatory treatise on plant life—but it is also so much more.
"Lab Girl" is a book about work, love, and the mountains that can be moved when those two things come together. It is told through Jahren's stories: about her childhood in rural Minnesota with an uncompromising mother and a father who encouraged hours of play in his classroom's labs; about how she found a sanctuary in science, and learned to perform lab work done "with both the heart and the hands"; and about the inevitable disappointments, but also the triumphs and exhilarating discoveries, of scientific work.
Your Guide to Forest Bathing
by M. Amos Clifford
In Your Guide to Forest Bathing, M. Amos Clifford draws on four decades of wilderness experience to introduce readers to the medicine of being in the forest. Forest bathing is a gentle, meditative practice that inspires us to connect with nature as a way to help heal ourselves as well as the planet and humanity.

Forest Therapy is a research-based framework for supporting healing and wellness through immersion in forests and other natural environments. In Japan, forest bathing is known as shinrin-yoku. Studies there have demonstrated a wide variety of health benefits, especially in the cardiovascular and immune systems, and for stabilizing and improving mood and cognition. Learn about the roots of the practice, how to deepen your relationship to nature, and how to begin a practice of your own. Practical matters such as finding a suitable trail and what to bring are also included.
My Story as Told by Water
by David James Duncan
David James Duncan, award-winning author of "The River Why," braids his contemplative, activist, and rhapsodic voices together into a potently distinctive whole, speaking with power and urgency about the vital connections between our water-filled bodies and this water-covered planet. The twenty-two essays in this collection swirl and eddy around the author's early-forged bond with the rivers of the Pacific Northwest and their endangered native salmon. With a bracing blend of story, logic, science, and humor, Duncan relates mystical, life-changing fishing adventures; draws incisive portraits of the humans and wild creatures who shaped his destiny… and meditates on the spiritual and practical necessity of acknowledging our dependence on water in its primal state.
A Wolf Called Romeo
by Gerald Durrell
The unlikely true story of a six-year friendship between a wild, oddly gentle black wolf and the people and dogs of Juneau, Alaska. No stranger to wildlife, Nick Jans had lived in Alaska for nearly thirty years. But when one evening at twilight a lone black wolf ambled into view not far from his doorstep, Nick would finally come to know this mystical species—up close as never before. "A Wolf Called Romeo" is the remarkable story of a wolf who returned again and again to interact with the people and dogs of Juneau, living on the edges of their community, engaging in an improbable, awe-inspiring interspecies dance and bringing the wild into sharp focus.
More Past Reads
The Spell of the Sensuous: Perception and Language in a More-Than-Human World by David Abram
Mink River by Brian Doyle.
The Anthropology of Turquoise: Reflections on Desert, Sea, Stone, and Sky by Ellen Meloy
Are We Smart Enough to Know How Smart Animals Are? by Frans de Waal
Sandy, the Sandhill Crane Who Joined Our Family by Dayton O. Hyde
The Soul of an Octopus: A Surprising Exploration into the Wonder of Consciousness by Sy Montgomery
A Sand County Almanac by Aldo Leopold
The Sound of a Wild Snail Eating by Elisabeth Tova Bailey
The Hidden Life of Trees: What They Feel, How They Communicate—Discoveries from a Secret World by Peter Wohllenben.
In The Bears House by N. Scott Momaday
The Sacred Balance by David Suzuki
The Golden Spruce by John Vaillant
Braiding Sweetgrass by Robin Wall Kimmerer
Refuge and Unnatural by Terry Tempest Williams
Animal, Vegetable, Miracle by Barbara Kingsolver
Prodigal Summer by Barbara Kingsolver